Training
"Change is the hardest at the beginning, messiest in the middle and best in the end." - Robin Sharma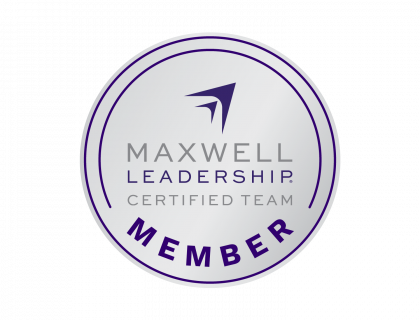 Training. Workshops. Masterminds.
It doesn't matter WHAT you call it, they all do the same thing, TEACH.
As a John Maxwell Certified Teacher and Trainer, I am able to share the lessons of the world's Number One Leadership Guru and teach the methods and ideals that have transformed the lives of hundreds of thousands world-wide.
During our initial conversation we will discuss your organization and the area(s) in which help is needed. A recommendation will then be made as to what program(s) as well as what style of delivery would be best for your situation.
Ready to start a conversation? Click I'm Ready below to schedule a call.
Workshops
Half-Day, Full-Day, Multi-Day
Depending on your organization's needs, workshops can range from 4 hours (half-day), 9 hours (full day with a lunch break) or even multiple days. It truly just depends on you and how I can serve best.
Mastermind Groups
This is your opportunity to join an 8 to 10 member group of your peers for approximately 8 weeks. Book discussions on Leadership, Teamwork and Success are just a few of the areas offered. Perfect for individuals that desire to grow themselves or teams that want to grow together.
Leadership Game
This fun and interactive game helps to assess communication, address difficult topics, and identify strengths and weaknesses your organization may have. Through the use of thought-provoking questions, individual thought and reflection, and ideological debates, your team will learn to understand one another more deeply which results in them performing more effectively.
From Executive Boards, C-Suite, Small Business and Large to Non-Profits, Manufacturing and Sales teams this game is sure to resonate well.