Speaking
"True Fulfillment comes from our opportunity to serve those who serve others." - Simon Sinek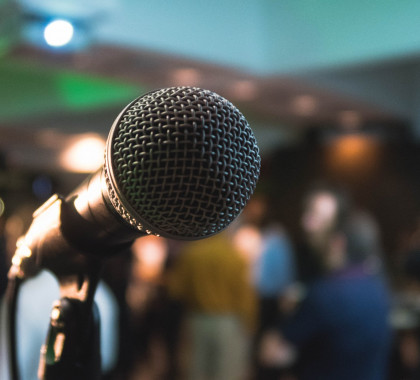 Motivational. Inspirational. Spiritual.
The right message delivered at the right time can make all the difference in the world. My Keynote addresses can be tailored to fit your time frame. If you are looking for a stand-alone speaker or one to end your conference with a bang, then look no further. From 30 minutes to 90 minutes or anywhere in between, the lessons taught will be memorable.
All topics have nuggets of gold interwoven throughout. I have found that people learn best when they can relate to the speaker. We have ALL done stupid things and I believe sharing some of my "lessons learned" helps the audience realize their own humanness and how much we all have in common.
Is your event over a weekend? Have you ever thought about holding a service on Sunday morning for those who are people of faith? As a ordained minister of the Gospel I am able and willing to share the good news with your group.
Ready to start a conversation? Click I'm Ready below to schedule a call.